The new Netflix romance drama Virgin River arrived on the streaming service a couple of days ago and, as often happens with Netflix series, it comes with some pretty stellar songs on its soundtrack.
Songs like the indie pop folk duo The Weepies' 'World Spins Madly On', which was the first song featured on the first episode of the series — Virgin River, Season 1, Episode 1, "Carry On".
That song was played at the beginning of the episode as we see nurse Melinda Monroe, aka Mel, driving on a mountain road on her way to a village in the middle of nowhere while a song on the radio plays in the background.
The Weepies' 'World Spins Madly On' is from the folk duo's second album Say I Am You.
Released on the Nettwerk Record label in early 2006, the album was particularly successful for its songs being featured on TV series like How I Met Your Mother, Sense8 and Pretty Little Liars.
'World Spins Madly On' has also been just as successful in its own right, being featured on a slew of hit series including Grey's Anatomy, One Tree Hill, Switched at Birth, Sense8, Life Unexpected, Scrubs and Men in Trees.
The Weepies' 'World Spins Madly On' also came with an incredibly cute stop-motion music video featuring the touching story of a fang-toothed tiny blue monster who is missing the yellow monster he has always loved.
Watch that music video below, and listen to The Weepies' 'World Spins Madly On' from Virgin River in the Spotify player below that — a melancholic but quite hopeful little song that makes you realize, even when things are at their worst, the world does go on and so eventually will  yours.
Related:  The Weepies' 'Love Doesn't Last Too Long' showed up on The Blacklist — and it's so cool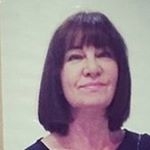 Latest posts by Michelle Topham
(see all)