American rock duo The White Stripes' 'Icky Thump' was one of the tracks played on the first episode of the CBS action series True Lies, Season 1, Episode 1 last night.
A series that is based on the hit Arnold Schwarzenegger film of the same name, and one that has been eagerly anticipated by fans of the genre.
The White Stripes' 'Icky Thump' was the title track from the sixth and final studio album from the rock duo, who called it a day way back in 2011.
It became one of the duo's biggest successes, hitting #1 on the UK Albums chart, #2 on the U.S. Billboard 200, and high up on charts in 18 other countries.
The album was also certified Gold or Platinum in five countries, including the U.S. and the UK.
The White Stripes' 'Icky Thump' is what would nowadays be called a 'woke' song about immigration. A song whose release predated by more than a decade current woke immigration theory that is now destroying safety and security in the United States.
Stripes' member Jack White, though, is a staunch Democrat and so obviously buys into that political organization's many failed policies.
That's why it isn't surprising the musician included misguided commentary about illegal immigration, rather pushing for the legal immigration anyone with any common sense knows works better for everyone involved now, is it?
Listen to The White Stripes' 'Icky Thump' as heard on last night's True Lies in the video and on the now-defunct duos album of the same name.
The first season of True Lies, which stars Steve Howey and Ginger Gonzaga, is currently airing on CBS and Paramount+.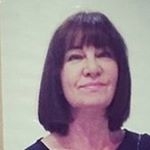 Latest posts by Michelle Topham
(see all)