Listen to The White Stripes' 'The Hardest Button To Button' from the 'Justice League' trailer
The classic The White Stripes track 'The Hardest Button To Button' was used in a trailer for the mega-hit superheroes movie Justice League recently, and was heard playing as Aquaman enters a pub.
The song's use in the trailer has sparked a fair bit of interest in the music of the now-defunct American rock duo, but especially in that track.
'The Hardest Button To Button' was released in 2003, and was the third single from the duo's fourth studio album Elephant
At the time, vocalist and songwriter Jack White said the song was about the struggles of a child trying to come to terms with a new baby arriving in an already dysfunctional family.
The video for the song is also fascinating as not only was it filmed using stop-motion video photography and a slew of drum kits, but it also features a cameo of massively famous singer songwriter Beck. The music video currently has over 10.2 million views on YouTube.
Watch it below.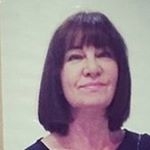 Latest posts by Michelle Topham
(see all)