Iconic English rock band The Who's 'Baba O'Riley' was played on the soundtrack of Clarkson's Farm this week — Clarkson's Farm, Season 2, Episode 1, "Surviving".
The track was the song Kaleb requested played on the radio and dedicated to his granddad.
For anyone growing up in the 70s and beyond, The Who's 'Baba O'Riley' was a classic track written by guitarist and vocalist Pete Townshend in criticism of the way rock concert attendees left the concerts they came to — garbage everywhere, trashed fields, and teenagers often so high on drugs several of them died at multi-day concerts like Woodstock.
Some fans, however, misconstrued the meaning due to the often repeated phrase "teenage wasteland" in the song, and so thought of it as a celebration of teenagers being "wasted", instead of a condemnation of their actions.
Crazy, eh?
The Who's 'Baba O'Riley' came out in late 1971 as the first track on the English rock band's fifth studio album Who's Next.
It went on to become an iconic The Who song, has been featured on a slew of TV shows and movies, and was even used in the opening and closing ceremonies of the London Olympics in 2012.
It is known for its extended instrumental introduction and repetitive electronic organ riff.
Listen to The Who's 'Baba O'Riley' as heard on Clarkson's Farm in the video and on the band's Who's Next album.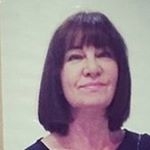 Latest posts by Michelle Topham
(see all)