The 35th season of The Simpsons (yep, 35th!) kicked off last night with the usual Homer antics, this time with the Simpson's family head volunteering to be a school crossing guard.
Of course, in true Homer-style, things don't end quite the way he wants them to and that's when he and his squad become a force to be feared.
Advertising
That is also when The Who's 'Won't Get Fooled Again' plays on the episode — The Simpsons, Season 35, Episode 1, "Homer's Crossing" — as we see Homer abusing his crossing guard power.
When was The Who's 'Won't Get Fooled Again' released?
'Won't Get Fooled Again' was released by the English rock band in June, 1971 as the lead single from the band's fifth studio album Who's Next.
The song made it to #9 on the UK Singles chart, to #15 on the Billboard Hot 100, as well as charted in six other countries including Australia and the Netherlands (where it hit two charts).
The now-legendary track has since been played in the The Who's live concerts more often than not, is a huge fan favorite, and was named to various music critics' Best Songs lists.
It was also one of the tracks The Who performed during the famous Live Aid concert back in 1985 to enormous applause.
Advertising
'Won't Get Fooled Again' has since gone down in music history for that now-iconic lyric "Meet the new boss, same as the old boss" — a true commentary on modern society indeed.
Listen to The Who's 'Won't Get Fooled Again' as heard on last night's episode of The Simpsons in the video, and on the band's Who's Next album via the Spotify widget below.
More than 50 years since its first releases, and the track is still a helluva banger, eh?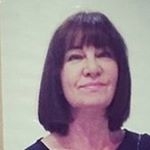 Latest posts by Michelle Topham
(see all)