Listen to The Youngbloods 'Darkness, Darkness' a perfect fit for that This Is Us scene
The American rock band The Youngbloods' song 'Darkness, Darkness' was the opening song featured on the latest episode of the NBC drama This Is Us last night — October 16th, 2018, Season 3, Episode 4, "Vietnam".
It was heard during the chopper scene at the beginning of the episode, and again at the hospital as Jack's mother is giving birth.
Advertising
Now if you are anything like me, you have probably heard the Youngbloods 'Darkness, Darkness' a hundred times, but had no idea who the band was that sang it.
So here is some information for you.
Who were The Youngbloods?
The Youngbloods was an indie folk rock, psychedelic rock band that was founded back in 1965. They remained active through 1972.
The band members (Jesse Colin Young (vocals, bass), Jerry Corbitt (guitar), Lowell Levinger, (guitar and electric piano), and Joe Bauer (drums) took a long break throughout most of the 70s and early 80s, then reunited in 1984 for a club tour.
When that ended, they disbanded again in 1985. This time permanently.
Advertising
Despite their superb vocals, gorgeous guitar and catchy melodies, The Youngbloods were one of those 1960s/1970s bands that were critically acclaimed, but never really made it big.
They did have one hit with the iconic song 'Get Together'. A song you will have heard on a hundred radio stations, at least a thousand times.
That song made it to the Top 5, and ultimately sold more than a million copies. It is that iconic song the band is mainly known for recording.
As for 'Darkness, Darkness', that track appeared on the band's 1969 album Elephant Mountain, and was written by lead singer Jesse Colin Young.
It  has since been covered by a plethora of other artists, including Cowboy Junkies, Robert Plant, Mott the Hoople and Heart's Ann Wilson.
Listen to The Youngbloods 'Darkness, Darkness' from This Is Us in the video below.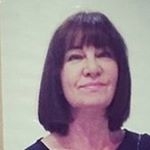 Latest posts by Michelle Topham
(see all)