Chilling Adventures of Sabrina is back on Netflix this month and, along with the supernatural horror, we also get some superb songs.
Including The Zombies' 'Time of the Season', which showed up on Chilling Adventures of Sabrina, Season 4, Episode 1, "Chapter Twenty-Nine: The Eldritch Dark" last night, at the beginning of the episode.
Advertising
The Zombies' 'Time of the Season' is from the English rock band's album Odessey and Oracle, which was released in 1968 via the CBS record label.
The track was a huge hit at the time of its release, making it to #3 on the Billboard Hot 100 chart, and #1 on the then Cashbox chart, and becoming one of the most iconic songs of the sixties when it comes to what became known as psychedelic music.
Since then, 'Time of the Season' has also been licensed for an enormous number of movies and TV shows besides Chilling Adventures of Sabrina, including DC's Legends of Tomorrow, Will & Grace, Big Love, Southpark, NCIS, Austin Powers: The Spy Who Shagged Me, The Big Chill and Cold Case. 
The Zombies themselves are still performing and recording music today, over 60 years since the band was founded.
The band members have broken up and reunited several times during that time, with the surviving original members — Colin Blunstone, Rod Argent, Chris White, and Hugh Grundy — last getting together again in 2017. (continue reading, and listen to The Zombies' 'Time of the Season' after the promo below…)
1990s sitcom aunts Beth Broderick and Caroline Rhea in Chilling Adventures of Sabrina Part 4
Advertising
They reunited for a North American tour originally, although they remained together after other performance offers were also given to them, including an appearance on Conan.
Bass guitarist Jim Rodford sadly died in early 2018 after a fall, and was eventually replaced by Søren Koch.
In 2021, the four musicians are still performing and planning more international shows.
Listen to The Zombies' 'Time of the Season' as featured on Chilling Adventures of Sabrina in the video below.
Chilling Adventures of Sabrina Season 4 is the last season of the series, as it was cancelled by Netflix in July last year. All episodes are now streaming on Netflix.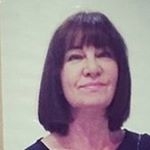 Latest posts by Michelle Topham
(see all)