American indie rock band Third Eye Blind's 'How's It Going To Be' was one of the tracks featured on the soundtrack of this week's episode of Roswell, New Mexico — the first episode of the new season of the popular sci-fi drama — Roswell, New Mexico, Season 3, Episode 1, "Hands".
The song was played as Rosa is at the restaurant working when Wyatt comes in, and then tries to prove she isn't who she says she is.
Third Eye Blind's 'How's It Going To Be' was the third single released from the band's self-titled studio album.
The album arrived via the Elektra record label, and was a successful first full release for the band, being certified Gold in New Zealand, Platinum in Canada and six times Platinum in the U.S.
'How's It Going To Be', a song about how it is difficult to break up with someone and then remain friends, was similarly successful.
The song charted high on five separate American charts, as well as in Scotland, Iceland, Australia, Canada, and the United Kingdom.
It also came with a music video showing the band members creepily stalking a woman who is likely one of the members' ex-girlfriend.
So much so, she is eventually forced to call security.
Listen to Third Eye Blind's 'How's It Going To Be' as heard on this week's Roswell, New Mexico in the song's official music video and on their debut album.
You can keep up-to-date on the band's current goings-on on Third Eye Blind's official website.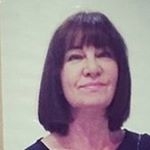 Latest posts by Michelle Topham
(see all)