Sometimes, the music supervisors of a TV show love a song so much it keeps making a repeat appearance. Such is the case with the Thirteen Senses song 'Into The Fire', a track that has now shown up on three different episodes of Grey's Anatomy.
The song first showed up on the debut episode of the series back in 2005, with the latest appearance for the song on Grey's Anatomy during Season 12, Episode 12 — "My Next Life" a couple of months ago — when it was played as Amelia takes Katie into surgery.
Advertising
As for the song, 'Into The Fire' it is from the band's debut album, The Invitation.
Released in 2004, the song was the second single from the album and has since shown up on so many TV series it's hard to remember them all — The 4400, Tru Calling and Pretty Little Liars are just some of them. To date, the track is still the band's most successful song, with both an album version and an acoustic version available.
As for Thirteen Senses, they are a four-member British rock band that hails from Cornwall in England, and are known for their cool indie rock/dreamy rock sound.
Now watch the 'Into The Fire' music video below. Along with the song's gorgeous vocals and jamming guitar, the video is as cool as the song.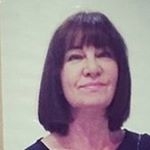 Latest posts by Michelle Topham
(see all)