The British synthpop band Thompson Twins 'Hold Me Now' was featured on the latest episode of the ABC family drama A Million Little Things this week — A Million Little Things, Season 2, Episode 14, "The Sleepover".
The song was played as Elliot having to move away adds sadness to the episode, but we then get a sense of hope as Elliot tells Danny he has changed his life, and then gives him a video game token from the first time they hung out together.
As for Thompson Twins 'Hold Me Now', it is the biggest hit the British synthpop artists had in the 16 years they were together.
Released in late 1983, the song was the lead single from their fourth studio album Into The Gap, and catapulted to the top of Billboard's Dance Club Songs chart in early 1984, thus gaining the band a slew of new fans.
The problem came in, as band member Alannah Currie explained years later, when fans expected them to produce more music that sounded similar to the hit song.
As 'Hold Me Now' was a fluke hit that was written after an argument between Currie and lead vocalist Tom Bailey, and there was never a formula used to create it, the band couldn't use a formula to come up with a similar sounding release.
Particularly as most of what Thompson Twins had produced before that was dance-oriented in genre.
Listen to Thompson Twins 'Hold Me Now' on their smash hit album Into The Gap in the Spotify player below  — an album that also included hit songs 'Doctor! Doctor!', 'You Take Me Up' and 'Sister of Mercy'.
And, of course, watch the band's very cool official music video.
A video that was quite unusual in its day, due to the way it was put together using edits of lots of different frames interspersed with close up shots of each of the band members as they played.
Read: Thompson Twins 'Hold Me Now' featured on Season 7 of The Blacklist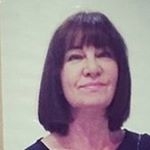 Latest posts by Michelle Topham
(see all)