Another lifetime ago, new wave British pop band Thompson Twins' 'Hold Me Now' was one of my favorite songs. So much so, it was on every night's playlist when I was a radio DJ for weeks.
So, when Thompson Twins' 'Hold Me Now' showed up on The Blacklist last night decades later, you can guarantee that made me one happy camper. Blast from the past that it was. (The Blacklist, Season 7, Episode 5, Norman Devane).
The track was the song played at the wedding as Mr. and Mrs. Bloom dance.
'Hold Me Now' was originally released in late 1983 as the first single from their album Into the Gap, ended up in the #4 spot on the British charts and was eventually certified Gold in both the UK and Canada. It also charted in the #3 spot in the U.S., becoming the trio's biggest hit in both countries.
The song was written by all three Thompson Twins members — Tom Bailey, Alannah Currie and Joe Leeway — as a result of an argument Tom and Alannah had at the time, and the subsequent return to each other after a separation. The pair were dating at the time, and eventually married in 1991.
And, while 'Hold Me Now' did became an enormous hit for the band, it also created pressure for them they did not like. As Alannah explained in an interview several years later:
The biggest trouble that we've had basically is that the song, "Hold Me Now" was a huge hit, it was really big here, it was really big all over the world. Which is great, but it was just an accidental thing. It was just a song that we wrote. But after that then, we got everybody—managers, the record company—on our back to write "Hold Me Now, Part 2" and harassing you to try and find a formula. But we can't really. We'll never find a formula for what we did. And that upsets some of them.
Listen to Thompson Twins 'Hold Me Now' as featured on The Blacklist in the official music video for the song below. You can also listen to the band's Into the Gap album in the Spotify widget below.
Related: Listen to Aurora's gorgeous 'Running With the Wolves' from The Blacklist — it's so incredibly powerful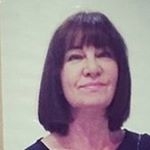 Latest posts by Michelle Topham
(see all)