Fired on Mars features cool music on its soundtrack, including Tina Turner's 'One of the Living' on Episode 1
The new HBO Max animated series Fired on Mars premiered this week with pretty decent reviews from TV critics, as well as some equally decent songs on its soundtrack.
Songs like Tina Turner's 'One of the Living', which was featured quite heavily in the show starting with when Jeffrey is listening to the song on his headphones.
Advertising
The track plays again as he is explaining about the jobs everyone does on Mars, and later while he has decided he has had enough, and is planning his escape from the planet.
Tina Turner's 'One of the Living' is one of the iconic singer's classic songs.
It was released in 1985 as one of two songs she recorded for the massive hit movie Mad Max Beyond Thunderdome. A movie Turner also starred in.
Because of the film, 'One of the Living' charted in 12 countries, hitting #15 on the Billboard Hot 100 and #6 on the Dance Club Songs chart. It also earned Turner herself a Grammy Award.
Even nowadays, almost 40 years after its release, the track is one of Turner's most recognized songs, with tens of millions of people immediately equating it with Mad Max as soon as they hear it.
Advertising
Listen to Tina Turner's 'One of the Living' as heard on Fired on Mars in the Spotify player, and in the track's original music video.
The video features Turner herself in a Mad Max-style setting interspersed with black and white footage from the hit film itself.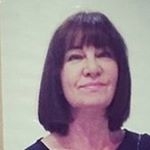 Latest posts by Michelle Topham
(see all)