In a first episode that couldn't be more 'woke' (and more awful) if it tried, the cast of Sex and the City have returned this week in a spin off of the original series And Just Like That...
Well, most of the cast has returned, minus Kim Cattrall (Samantha), who always swore she would never return to the series considering, she says, Sarah Jessica Parker, treated her so badly during the first go round.
So, to see the writers of And Just Like That…treat Cattrall as the 'bitch' in all of this isn't too surprising. It did, however, put me off watching more of the show.
A decision that was compounded when, along with the dull and quite offensive wokeness half of Hollywood is now buying into, the writers decided to blame a Peloton bike for Mr. Big's death (are they asking for a lawsuit?).
But, while the first episode of And Just Like That…wasn't to my liking, it did come with some superb music on its soundtrack.
Music that included Todd Rundgren's 'Hello It's Me', which was playing on And Just Like That...Episode 1, "Hello It's Me", in the scene where Carried puts on a record and Big sings to it.
Todd Rundgren's 'Hello It's Me', of course, is that iconic early 1970s pop song that has become such a big part of music culture since its release.
Interestingly, it was the first song Rundgren ever wrote, and was released as the third single from his third solo studio album Something/Anything?, which came out in 1972.
The song plummeted to #5 on the Billboard Hot 100 chart, as well as to #2 on the Cash Box Top 100 chart. The song also charted in Canada and Australia, and his since become the song Rundgren is most recognized for releasing.
With its catchy melody and cool sentiment, it's no wonder.
Listen to Todd Rundgren's 'Hello It's Me' as heard on last night's And Just Like That…in the video and on the Spotify player.
And Just Like That…is currently streaming on HBO Max, although I doubt I'll bother with the rest of it. How about you?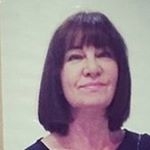 Latest posts by Michelle Topham
(see all)