Welsh singer Tom Jones' 'It's Not Unusual' was heard on last night's episode of the medical drama The Good Doctor — The Good Doctor, Season 5, Episode 15, "My Way".
Tom Jones' 'It's Not Unusual' was released in 1965 as the now-superstar singer's second single, and was released at a time when the singer was still an unknown artist.
Due to the song, however, Jones was catapulted into international success with 'It's Not Unusual' becoming Jones' first smash hit, and going on to chart in the Top 10 in the United States.
The track also charted at #1 in the United Kingdom, and South Africa, and in the Top 10 in Canada and Ireland.
The song was then released on his debut studio album Along Came Jones, and has since become the singer's signature song.
And, just to show how far things have changed from the repressive society the UK still was back in the 60s (I grew up there, so I know how bad it was), at the time 'It's Not Unusual' came out, the BBC refused to play it on any of their TV channels or radio stations.
Why?
Because Tom Jones had a 'sexy image'. Yep, that's just how stupid things were back then.
Listen to Tom Jones' 'It's Not Unusual' from last night's The Good Doctor in the video, and on his Along Came Jones album.
There is also a superb performance Jones gave of the song on the iconic The Ed Sullivan Show in early 1968 that includes that hip thing he became famous for executing, with even Ed Sullivan saying he was "magnificent".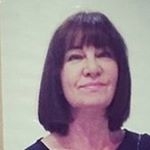 Latest posts by Michelle Topham
(see all)