Listen to Tom Walker's 'Rapture' from 'Suits'
While I love the USA series 'Suits', I enjoy watching it just as much for the superb music the show's music director chooses every week than for the storyline. Music like one of this week's offerings ('Suits' Season 7, Episode 6, "Home To Roost") with British singer songwriter Tom Walker's gorgeous song 'Rapture'.
Walker's 'Rapture' was played during the montage when Harvey and Donna are defining their new relationship, Mike promises Oscar he will make things right and Harvey asks Alex why he was so extreme when he dealt with Mike.
And with these lyrics:
Tonight, I'm the last man standing Threw a wish down the well, but I fell in after Trying to drown another sorrow Hold it down till tomorrow It's a dangerous game, but I keep on gambling Go to hell or help me get there faster No one here to come and save me Got that fear, but who can blame me?
it was the perfect choice.
Tom Walker is a self-taught singer songwriter who is relatively new on the music scene.
His debut EP was only released three months ago, with a couple of singles releasing in 2016.
In just that short time, though, he is already getting recognition from shows like NBS's 'Today' show, where he was chosen as Elvis Duran's Artist of the Month. He was then asked to perform live on the show where he sang his single 'Just You and I'.
No surprise really when you hear his unique voice.
'Rapture' is a track that comes from Walker's 5-track debut EP Blessings. An EP that does not have a bad track.
You can listen to the 'Suits' track 'Rapture' in the video below.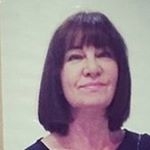 Latest posts by Michelle Topham
(see all)