American songwriter and producer Tommee Profitt's 'Sound of War' feat. Fleurie was played on the latest episode of Roswell, New Mexico last night — Roswell, New Mexico, Season 3, Episode 6, "Bittersweet Symphony".
The utterly epic song was one of the most appropriately chosen tracks used on a TV series soundtrack in a while, given that it was played as Rosa, Maria and Isobel finally realize Max isn't who he says he is, Maria realizes Max is not Max but Jones, and Jones hunts the people that took his sword and, oh yeah, guts them when he gets it back.
Nope, murder doesn't worry him at all.
Tommee Profitt's 'Sound of War' feat. Fleurie is from their album Gloria Regali, which was released in 2019.
Interestingly, the song was originally written for a Game of Thrones trailer but, after the studio behind that hit chose not to use it, Profitt and Fleurie, his long-time collaborator and vocalist on several of his songs, decided they had loved the experience of writing the track so much, they wrote an entire 10-track album around it.
Thus, the fabulous Gloria Regali entered the world, with 'Sound of War' being its last track.
Tommee Profitt has also created a successful career for himself having his music featured on an enormous number of hit TV series in recent years.
Shows his work has appeared on include Station 19, Marvel's Cloak & Dagger, The Bold Type, Prison Break, Legacies, Siren, The Enemy Within, Grey's Anatomy, Nancy Drew, The Handmaid's Tale, Empire and Bones.
Roswell, New Mexico's use of his 'Sound of War' is also the third time that show's music supervisors have licensed his work.
Listen to Tommee Profitt and Fleurie's 'Sound of War' from Roswell, New Mexico in the video and on their Gloria Regali album below.
And, if you like Fleurie's voice as much as I do, she too has had boatloads of her music appear on a slew of TV series as well. Check some of her songs out on Leo Sigh.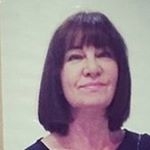 Latest posts by Michelle Topham
(see all)