Austrailian singer songwriter Tones and I's 'I Made It' has been getting some attention over the last couple of weeks, after the song was featured on the True Spirit trailer released by Netflix, and then showed up on the film's soundtrack when it premiered on Friday.
True Spirit, of course, is the movie the streaming platform has just released that is based on the around-the-world voyage of the then-16-year-old Australian sailor Jessica Watson.
Watson completed her solo circumnavigation of the Earth just a few days before her 17th birthday, and went down in history as one of the youngest people to do that.
(The youngest person is Dutch sailor Laura Dekker, who completed her solo voyage around the Globe when she was just 16-years-old).
Tones and I's 'I Made It' was released by the Aussie singer (real name Toni Watson) last Friday, February 3rd, and is her first single of 2023.
It was released in conjunction with True Spirit, and is a song about overcoming the negative things that happen to you, while counting on the support of the people who love you.
The perfect song for the True Spirit soundtrack and Jessica Watson's voyage then, eh?
The song is a standout due to Tones and I's massive vocals, the beautiful gospel choir backing group, and it's lovely empowering message.
'I Made It' arrived with an official music video featuring scenes from True Spirit, which stars Teagan Croft as Jessica, Anna Paquin as Jessica's mother Julie Watson, and Josh Lawson as her father, Roger Watson.
Listen to Tones and I's 'I Made It' from True Spirit in the song's music video, and on the Spotify player.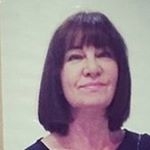 Latest posts by Michelle Topham
(see all)