Legendary American singer Tony Bennett's 'Call Me Irresponsible' was played on the soundtrack of the series finale of Bull last night — Bull, Season 6, Episode 22, "Goodbye".
The song was heard as Bull is saying goodbye to TAC, the company he built.
Tony Bennett's 'Call Me Irresponsible' is a cover of the original Jackie Gleason song, which came out in 1963, and which won an Academy Award for Best Original Song. There were almost 40 other covers of the song released before Bennett's version came out in September, 1992.
Yep, 'Call Me Irresponsible' has always been a popular song.
Bennett's version of the song was released on his Perfectly Frank album — Bennett's 44th album, and one that was recorded as a tribute to Frank Sinatra.
The album was re-released in 2006 as a celebration of Bennett's 80th birthday.
Nowadays, Tony Bennett is 95 years old and, even though he had been diagnosed with Alzheimer's several years previously, still continued to perform live until late in 2021, when physical difficulties finally put an end to his concerts.
Doctors credit Bennett's continued singing practices and performances for the slow progression of his disease.
Listen to Tony Bennett's 'Call Me Irresponsible' as heard on last night's series finale of Bull in the video, and on his Perfectly Frank album below.
An album that features a whole slew of gorgeous and very popular songs.
Watch Bull on CBS.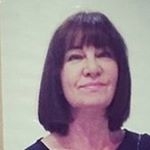 Latest posts by Michelle Topham
(see all)