Iconic American singer Tony Bennett's 'I Wanna Be Around' was that song playing over the end credits of The Morning Show this week — The Morning Show, Season 3, Episode 3, "White Noise".
The track began playing right after Paul tells Cory he has many options to choose from, and that UBA is no longer one of them.
Cory then walks away down the street looking dejected, and the episode ends as the song plays it out.
When was Tony Bennett's 'I Wanna Be Around' released?
Advertising
The jazz pop song 'I Wanna Be Around' was first recorded by Tony Bennett in 1963 and released as the title track on his album of the same name.
Interestingly, one of the song's lyrics — "I want to be around to pick up the pieces, when somebody breaks your heart" — and the idea for the song were thought up by an Ohio housewife and grandmother who saw the relationship between Frank Sinatra and Ava Gardner, after Sinatra left his wife for her, and then Gardner left him.
She sent the lyric and her idea to famed songwriter Johnny Mercer, and the rest is history.
The woman — Sadie Vimmerstedt — was named as co-writer of the song, with Vimmerstedt earning 1/3 of the royalties.
Bennett's 'I Wanna Be Around' went on to peak at #14 on the Billboard Hot 100, and then sat on the chart for 14 weeks.
Advertising
Listen to Tony Bennett's 'I Wanna Be Around' as heard over The Morning Show end credits via the singer's album of the same name, and in the video.
The latest season of The Morning Show is currently streaming via Apple TV Plus.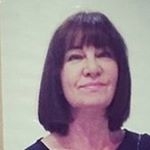 Latest posts by Michelle Topham
(see all)