The new Showtime gay romance, historical political thriller (yeah, it's all that) Fellow Travelers hit the streaming platform this week with some damned cool older songs on its soundtrack.
The series will also cover a few decades in the lives of the drama's protagonists — Hawkins Fuller and Tim Laughlin — so we can expect to hear a plethora of songs on its soundtrack from a wide number of decades.
Advertising
On Fellow Travelers, Episode 1, "You're Wonderful", as the drama kicks off in the 1980s but then quickly moves backwards to the 1950s, the songs featured on it were predominantly from the latter era.
Including Tony Bennett's 'Rags to Riches', which was played on the episode as Hawk calls Tim telling him about a job that is available working with Senator McCarthy.
Tony Bennett's 'Rags to Riches' is the most famous version of the song
While several artists covered the song 'Rags to Riches' in the 1950s and 60s, it is Tony Bennett's original release of the song that is its most well-known and most successful.
Even today.
That version was released by the American jazz singer in 1953, and was a smash hit for him at the time — ranking at #1 on the Billboard singles chart, and then staying there for eight weeks.
Advertising
The song's lyrics talk about a man being so in love with a woman, he feels like he will go from "rags to riches", ie: from a bland and nothing life to his happiest life, if she will only fall in love with him too:
Must I forever be a beggar
Whose golden dreams will not come true
Or will I go from rags to riches
My fate is up to you
The song was ultimately certified Gold in the United States.
It wasn't just the 1950s when Tony Bennett's 'Rags to Riches' was popular, however, as the track also got another lease on life when it was featured on the soundtrack of the enormously successful Robert DeNiro and Joe Pesci crime film Goodfellas.
Listen to Tony Bennett's 'Rags to Riches' from the new Showtime drama series Fellow Travelers in the video, and on Bennett's The Columbia Singles, Vol 2 album.
The first episode of Fellow Travelers is now streaming on Showtime.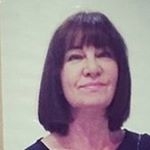 Latest posts by Michelle Topham
(see all)