Alternative pop/rock singer Tori Amos' 'Cornflake Girl' was featured on the new season of Yellowjackets last night — Yellowjackets, Season 2, Episode 1, "Friends, Romans, Countrymen".
The song plays during the ending montage as Natalie and Travis head off in the snow, as Callie finds part of an unburned photo ID and realizes her parents are involved in the murder coverup, and as Shauna eats Jackie's frozen ear.
Yep, Episode 1 had the show just getting weirder and weirder.
Tori Amos' 'Cornflake Girl' came out in 1994 as the lead single from the singer's second studio album Under the Pink.
The title of the track comes from Amos saying, while growing up, she and her friends used to call those girls they couldn't trust to have their backs "Cornflake Girls".
The song itself went on to a big success for Tori Amos, both nationally and internationally.
It charted in 10 countries, made it to #4 on the UK Singles chart, #12 on the Alternative Airplay chart in the UK, and #2 in Iceland.
The track was also Amos' most successful song internationally for quite a few years after its release, and has since been added to several music critics'  "Best of…" lists.
Listen to Tori Amos' 'Cornflake Girl' as heard on Yellowjackets in the video, and on the singer's Under the Pink album.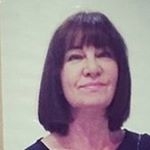 Latest posts by Michelle Topham
(see all)