Tracy Chapman's Fast Car was featured in the final episode of 'Girls' on Sunday night. An episode that, to me, was wholly unsatisfying except for the music.
The song played when Melissa turns on the radio as she is driving, and Hannah and Grover arrive back home from the doctor's. We then heard the song again at the closing of the episode as Hannah sings it to Grover as she is trying to get him to breastfeed.
Fast Car is from Chapman's critically acclaimed debut album, released waaaaaay back in 1988, and an album that has currently sold more than 20 million copies.
Fast Car was the first single from the album, and the most successful. It is still probably Tracy Chapman's most recognized song today.
Listen to the track below, and lament that Girls didn't finish in a better, more complete way than it did. Because I am.
Although, let's face it, that song definitely summed up the sadness of what we were left with. And how much most of were left with a Hannah we now intensely dislike.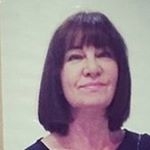 Latest posts by Michelle Topham
(see all)