The Trampled By Turtles song 'Ghosts' from Ray Donovan helped create the perfect final scenes
American bluegrass, folk-rock band Trampled By Turtles song 'Ghosts' was the last song featured on the latest episode of Ray Donovan this week — Season 6, Episode 12, "The Dead"– the last episode of the sixth season.
An episode that tied up so many of the loose ends we have been dying to get a resolution to, and a truly superb show.
The track was heard in the final scenes, as Ray hangs up the phone after speaking to Dr. Amiot, it begins to snow and glasses are raised in a toast.
Trampled By Turtles' 'Ghosts' is from the Duluth, Minnesota band's 2014 seventh studio album Wild Animals.  The album was released on the BanjoDad Records label.
After the album released, several members of the popular bluegrass band felt they were becoming less original as time went on.
The band then decided to take a year and a half off so the guys could concentrate on other projects in an attempt to revive their musical originality.
They eventually reunited and recorded their latest release — their eighth studio album Life Is Good On The Open Road — which hit store shelvesin May, 2018.
Listen to the Trampled By Turtles song 'Ghosts' from Ray Donovan in the video below. You can also hear their 11-track album Wild Animals in its entirety in the Spotify widget below that.
Related: Listen to Ice Cube's 'Drink The Kool-Aid' from Ray Donovan, Season 6, Episode 4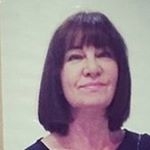 Latest posts by Michelle Topham
(see all)