Rapper and record producer Travis Scott's massive hit song 'Goosebumps' was one of the many stellar tracks played on last night's Dexter: New Blood — Dexter: New Blood, Season 1, Episode 5, "Runaway".
It was the track playing at the party just before we see Harrison collapse from a drug overdose.
Travis Scott's 'Goosebumps' feat. Kendrick Lamar is the third single from the rapper's second studio album Birds in the Trap Sing McKnight, which came out in 2016 via Epic Records, and was an almost immediate hit for the American artist.
The song was eventually certified Platinum in the United States, having entered the U.S. charts at least three separate times, and making it to #1 on the Billboard U.S. Rhythmic chart.
'Goosebumps' charted high in almost 20 other countries as well, and has been certified Gold, Platinum or up to 6 x Platinum in a slew of other countries.
The official 'Goosebumps' music video has also claimed over 747 million views on YouTube, making it one of Scott's most popular releases.
Listen to Travis Scott's 'Goosebumps' as played on Dexter: New Blood in that video, and on the rapper's Birds in the Trap Sing McKnight album.
There is also a superb live performance of the song he gave on Stephen Colbert's show that is well worth a watch.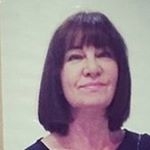 Latest posts by Michelle Topham
(see all)