American experimental rock group Ween's 'Tried and True' showed up on the new episode of Superman & Lois this week — Superman & Lois, Season 2, Episode 6, "Tried and True".
The song was played during the flashback, as Lana learns Clark has been arrested and as he is taken away to prison.
Ween's 'Tried and True' was released on the band's eighth studio album Quebec back in 2003. The album came out as their first release on an indie label (Sanctuary) after their Elektra contract ended.
'Tried and True' was released as the only single from the album.
Ween, by the way, was founded in 1984 and, with a short 3-year break in 2015, have been together for almost 35 years.
Despite their longevity and the success of many of their albums, Ween has never been able to reach a mainstream audience.
They have, however, managed to amass a large cult following.
A following that has also brought their music to the attention of TV show music supervisors, with songs being licensed for play on shows like The Morning Show, The Shield, Sex Education, Weeds, Offspring and, now, Superman & Lois.
Listen to Ween's uniquely fabulous 'Tried & True', and you will quickly see why.
And, if you love that song as much as I do, listen to their entire Quebec album below as well. There's a reason why it was named one of the best albums of 2003.
Superman & Lois is now airing on The CW.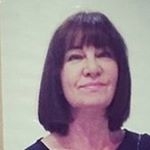 Latest posts by Michelle Topham
(see all)