The teen drama series Riverdale continued its history of using lesser known indie musicians on its soundtrack last night by featuring music from the European duo Two Another.
That song was Two Another's 'Another Night', and was played on Riverdale, Season 5, Episode 16, "Chapter Ninety-Two: Band of Brothers", during the scene where Jughead takes Cora's book, then sends a text asking Betty to meet him. It continues as we see Betty removing her make-up and then texting Jughead back.
Two Another's 'Another Night' was first released on the band's 2020 EP Two Sides.
It made a reappearance on the Deluxe version of the EP, this time in three forms — the original release, an acoustic version and an interesting remix featuring bad tuner.
Two Another itself comprises two musicians, Brit Angus and American Eliot*, who initially met while attending the same Australian school. (*And yes, those are the names they perform under as they prefer to have some anonymity in their work).
The two stayed in touch after school but ultimately formed Two Another when reconnecting in person in London in 2015. They now split their time between Sweden and the Netherlands.
The name Two Another comes from the pair (the two) creating their work with the collaboration of 'others' — the other world musicians that often play on their songs.
Two Another's music is an interesting mix of R&B, 90s electronica, dance floor melodies and hip hop that is quite striking.
So much so, they have been garnering attention lately from music supervisors on shows like Good Trouble, Industry and the crime drama series Sneaky Pete.
Listen to Two Another's 'Another Night', which was heard on last night's Riverdale in the video, and on the duo's Two Sides EP.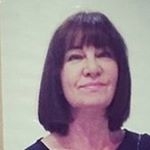 Latest posts by Michelle Topham
(see all)