American country singer Tyler Childers 'Nose On The Grindstone' was played on the Paramount TV series Yellowstone this week — Yellowstone, Season 2, Episode 5, "Touching Your Enemy".
The track was heard as we see a flashback of Rip working on the ranch when he is a teenager, and Beth making herself look beautiful so he will notice her.
'Nose On The Grindstone' is from Tyler Childers' 2017 EP Our Vinyl Sessions. Although, it is a little bit difficult to call this release an EP, as it only contains three songs — 'Nose On The Grindstone', 'Whitehouse Road' and 'Follow You To Virgie' — for a total listening time of just over 10 minutes.
Still, it is a nice taste of what Childers provides with his rich, down-home country sound.
As for Childers, he is a country, bluegrass and folk singer who has been playing the country music circuit for over 10 years, but did not get the recognition he deserved until the release of his sophomore album Purgatory in 2017.
That album hit the U.S. Folk Albums chart at number 4, the U.S. Independent Albums chart at number 3, and the 17th spot on the Top Country Albums chart.
Tyler Childers' much-anticipated third album — Country Squire — will be released next week on August 2nd.
To get you in the mood for that, listen to his track 'Nose On The Grindstone' below. You can also hear his 3-track EP in the Spotify widget below that.
Related reading: Mary Gaultier's song 'Mercy Now' showed up on Yellowstone and it should be a theme for Trump's America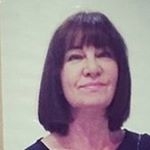 Latest posts by Michelle Topham
(see all)