With three excellent tracks played on the new episode of the Showtime drama Billions this week, I have to say I still have a soft spot for U2's 'Beautiful Day' above all the others.
That was the rock song playing on Billions today — Billions, Season 7, Episode 10, "Enemies List" — as Rian has requested a promotion, been given one, and is now sitting in her new office feeling pleased with herself.
Advertising
It continues playing in the next scene, as Bobby and his entourage are arriving at the Prince 2024 event dressed in tuxedos.
What album is U2's 'Beautiful Day' from?
The song 'Beautiful Day' came out as the first track and lead single from the Irish band's tenth studio album All That You Can't Leave Behind.
The album was released in late 2000 on both the Island Records and Interscope labels.
U2's 'Beautiful Day', like most of their songs back then, catapulted to the #1 spot on 16 different charts in 12 countries.
Its biggest and most important success, however, was in the United States where it shot into the Top 20 on six prestigious charts, as well as to #21 on the Billboard Hot 100.
Advertising
The track's biggest success was at #1 on both the Adult Alternative Songs chart and on the Dance Club Songs chart.
So successful was the upbeat rock track, it was ultimately certified as Gold in Denmark, German, the United States and Spain, and Platinum in Brazil, Australia, the United Kingdom and Italy.
The song has since been included on several high-profile music critics' Best of… lists, and also became hugely popular with Barack Obama, who used it during several campaign stops during both his presidential runs.
Listen to U2's 'Beautiful Day' on the Spotify player via the Irish rock band's All That You Can't Leave Behind album, and in the song's music video.
In several interviews over the years, U2 lead singer Bono has said the song is all about suddenly losing everything you hold dear, and still thinking it's a beautiful day anyway.
You can hear many more songs from various seasons of Billions on Leo Sigh.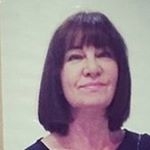 Latest posts by Michelle Topham
(see all)