Irish rock band U2's 'Vertigo' was one of the superb songs played on the new episode of Showtime's Billions this week — Billions, Season 5, Episode 2, "The Chris Rock Test" (aired on May 11th, 2020).
The song accompanied the opening scene of the episode as Mike Prince is boarding the seaplane.
U2's 'Vertigo' is from the band's eleventh studio album How to Dismantle an Atomic Bomb and was a big hit for the iconic Irish band.
Released in 2004, the song not only made it to the #1 spot in six countries, it was also awarded three Grammy Awards during the 2005 Grammy Awards ceremony.
The track was ultimately certified Gold in Australia, Brazil and the United States, as well as Silver in the United Kingdom.
Interestingly, however, the song actually sold far more copies than was officially recorded by Billboard. This was due to digital sales not being included on the placement of songs on Billboard charts back in 2004-2005.
Had Billboard included digital sales, 'Vertigo's' high digital sales would have meant the song ended up even higher on and stayed longer on the U.S. charts.
Listen to U2's 'Vertigo' as featured on Billions in the official music video below.
Billions stars Paul Giamatti, Damian Lewis, Maggie Siff and Malin Akerman. The hit show's fifth season kicked off just last week.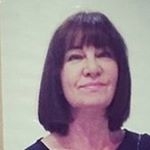 Latest posts by Michelle Topham
(see all)