The hit Spanish Netflix series Money Heist (aka La casa de papel) has always featured superb songs on its soundtrack, and often songs you may not be familiar with when you hear them.
Take UB40's 'Kingston Town', which showed up on the new season of the crime drama this month — Money Heist, Season 5, Episode 1, "El final del camino" — during the escape scene.
That song may not be as familiar to you as it was to me — a long-time UB40 fan who used to play a lot of the British pop reggae band's music when I was a radio DJ a lifetime ago — but it is still a song that must have grabbed your attention if you are now here reading about it.
Here's what you need to know about it…
UB40's 'Kingston Town' was a cover version of a Lord Creator song that was originally released in 1970.
The UB40 version came out almost 20 years later in 1989, as the second single from their Labour of Love II album, and became a big hit for the band.
'Kingston Town' charted in 10 countries, making it to the top of the charts in France and the Netherlands, as well as to the #4 spot in the UK and Belgium. It was eventually certified Gold in four countries, including the UK.
No wonder really as UB40's 'Kingston Town' is a lovely, mellow track with an addictive reggae beat and a gorgeous melody.
Listen to UB40's 'Kingston Town' as heard on the new season of Money Heist this month on the band's Labour of Love I and II albums, and in the song's music video down below.
A music video that also pays homage to the original Lord Creator release and, by the way, has more than 46 million views on YouTube.
You can watch all five seasons of Money Heist via Netflix.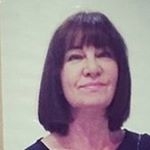 Latest posts by Michelle Topham
(see all)