The now defunct alternative country band Uncle Tupelo's 'Black Eye' played on the latest episode of the Starz drama series Heels this week — Heels, Season 1, Episode 4, "Cutting Promos".
The song was heard as Jack experiences Wild Bill in a manic episode at the hotel, and then plays over the end credits.
Uncle Tupelo's 'Black Eye' was written by band member Jeff Tweedy (now known as the lead singer of Wilco), and is from the band's third studio album March 16-20, 1992.
The album was released in August, 1992, and then as a CD re-release via Legacy Recordings in 2003. A release that included five bonus tracks and a new hidden track.
Uncle Tupelo themselves were a band that were characterized by high drama, which was the main reason they disbanded.
Band members Jeff Tweedy and Jay Farrar did not get along, band members often didn't feel comfortable around their gay drummer Bill Belzer (which they now admit was due to immaturity), they had a rocky relationship with their record label Rockwell Records, and one band member then-drummer Mike Heidorn even refused to go on a planned European tour as he wanted to stay with his girlfriend in the U.S. (He left the band as a result).
Uncle Tupelo was in existence from 1987 to 1994 when the band broke up due to Tweedy and Farrar's relationship disintegrating even further.
Tweedy and the remainder of the band members then formed Wilco, while Farrar went on to form Son Volt, a rock band with completely new members.
A shame really, as Uncle Tupelo was not only a phenomenal alternative country band, but one that was instrumental in influencing some of the bands in that music genre we love today.
Listen to Uncle Tupelo's 'Black Eye' as heard on last night's Heels down below in the video and on the band's album March 16-20, 1992.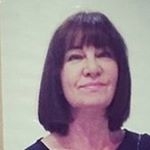 Latest posts by Michelle Topham
(see all)