American indie pop duo Unions' 'Silhouette' was featured on Grey's Anatomy this week — Grey's Anatomy, Season 16, Episode 5, "Breathe Again" (aired on October 24th, 2019).
The track is yet another memorable song from the Nashville-based pair, but with somewhat of a creepy, dark undercurrent. It was played during the flashback scene, as Carey tells Jo why she has been feeling how she has been feeling.
Unions, aka Marie Hines and Justin Halpin, was founded in 2015. The duo released their debut EP a year later.
And, while they have had albums, EPs and singles release since then, Unions has become much more well-known for their music that is featured on popular TV shows.
In just the last couple of years alone, Unions songs have appeared on hit shows like UnReal, Light As A Feather, Shades of Blue, Guilt, The Royals, Pretty Little Liars, Riverdale, The Fosters, Charmed, and Shadowhunters.
'Silhouette' is also the second song from the pair to be featured on Grey's Anatomy this year.
Listen to Unions' 'Silhouette' in the video below, and in the Spotify widget below that.
You can learn more about Unions on the indie pop duo's website.
Related reading: Listen to Unions' 'Sex and Candy' as featured on Pretty Little Liars — it's sexy and gorgeous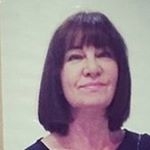 Latest posts by Michelle Topham
(see all)