British music group Unkle's 'On My Knees' feat. Michael Kiwanuka was one of the tracks played on The Resident last night — The Resident, Season 4, Episode 5, "Home Before Dark" (aired on February 9th, 2021).
The song was heard as the doctors are talking about Nic's recovery, and as Cain is trying to breathe on his own but can't.
Unkle's 'On My Knees' is from the exceptionally good compilation album Music Inspired by the Film Roma, which was released in early 2019 via the Columbia record label.
The album also features songs from other artists like Beck, Billie Eilish, Asaf Avidan, T Bone Burnett, Jessie Reyez, Patti Smith and Ciudad de Mexico.
As for Unkle (sometimes also known as Unkle Sounds), the group currently comprises musician James Lavelle, electronica musician and producer Matthew Puffett, and singer and bassist Jack Leonard.
Unkle currently has seven studio albums out, three remix albums, a compilation album, five mix albums, eight EPs and many singles. Yes, they are prolific.
The group has also created an enormous number of remixes for other artists, including luminaries like Radiohead, Massive Attack, Cornelius, Butthole Surfers, Howie B., Queens of the Stone Age, Depeche Mode, Oasis, Evil Nine, Mark Snow and Garbage.
Listen to Unkle's 'On My Knees' feat. British indie rock singer Michael Kiwanuka as played on last night's The Resident in the video and on the Spotify player below.
The song's driving orchestral melody and its insistent drums, along with Kiwanuka's gorgeous vocals make this track a standout on the Music Inspired By The Film Roma album.
https://open.spotify.com/playlist/4CzQmhg2lxtDhnmalt3PGn&si=f972c7bf89dc4267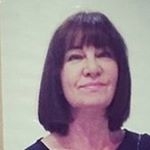 Latest posts by Michelle Topham
(see all)