Alternative music trio Unloved's 'Sombre (Killing Eve)' was that creepy track playing on the British spy thriller and black comedy Killing Eve last night — Killing Eve, Season 4, Episode 3, "A Rainbow in Beige Boots".
The track was playing as Elliot locks Pam in the morgue, looks at her through the window and then walks away.
The track is one of many Unloved has written specifically for the Killing Eve soundtrack, as well as other songs that have been used for the show from the trio's first two albums.
This one was originally released in 2018 via the indie record label company Pias UK.
Unloved, by the way, are American musicians Jade Vincent and Keefus Ciancia and Irish electronic musician and composer David Holmes.
The trio has been together since 2015, and has made quite a name for themselves since their involvement with Killing Eve.
No wonder though, as their evocative music suits that show perfectly.
Listen to Unloved's 'Sombre (Killing Eve)' from last night's episode of the BBC America/BBC Three drama down below.
It is creepy but kind of cool too, eh?
Killing Eve is currently heading rapidly towards the series final episode, with the final episode airing on April 10th.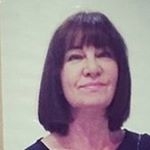 Latest posts by Michelle Topham
(see all)