Listen to Until The Ribbon Breaks' cover of The Blondie hit 'One Way or Another' from The Magicians
British electro pop band/duo Until The Ribbon Breaks released a stunning and incredibly powerful alternative rock cover version of the iconic Blondie track 'One Way or Another' back in 2014.
This week, the song was played on the latest episode of the popular Syfy series The Magicians as the episode came to its shocking conclusion — Season 3, Episode 13, "Will You Play With Me?"
Until The Ribbon Breaks was founded in Cardiff, Wales in 2012. The band is known for blending together many different genres in their songs, but then also adding an alternative edge that makes each song they release quite unique in sound.
Take 'One Way or Another', a 1970s punk rock/new wave song that in its original version was definitely sappier and more stripped down.
The Until The Ribbon Breaks modern version of the song, however, is layer upon layer of vocals, music, synths and drums that all build to a climax, and is a song that sounds far more threatening, haunting and dangerous than the Blondie version.
Particularly as it is a song originally written about an ex-boyfriend Blondie lead singer Debbie Harry had who stalked her for months after they broke up.
In fact, the music supervisors of the CBS TV series 'Stalker' must have thought it illustrated the mindset of a stalker perfectly as well, as they also used it on the soundtrack of that show in 2014.
Listen to the Until The Ribbon Breaks' version of 'One Way or Another' in their official music video below.
If you love the threat and the danger, the song is also featured on the band's 2015 superb debut album A Lesson Unlearnt.
Related: Listen to Phoria's 'Evolve' from The Magicians — it is gorgeous in its richness and complexity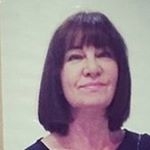 Latest posts by Michelle Topham
(see all)