American singer songwriter Valerie Broussard's 'A Little Wicked' was featured on the latest episode of Lucifer on Monday night (September 19th, 2016 — Season 2, Episode 1 — "Everything's Coming Up Lucifer"). A track that she calls a 'goth-tinged pop song', but with some lovely soul undertones playing out in her gorgeous voice.
As for Philadelphia native Valerie Broussard, she is relatively new on the American music scene, having spent the last few years living in London.
Broussard is already making a splash with her dark sounds on several TV shows, though, with 'A Little Wicked' not only hitting 'Lucifer', but also appearing on the soundtrack of the season finale of 'Guilt' last month.
Other tracks from Broussard have made it onto the soundtracks of 'Pretty Little Liars', the Netflix show 'Chilling Adventures of Sabrina', and 'Marvel's Inhumans'.
Expect her debut album to come out soon.
Meanwhile, listen to Valerie Broussard's 'A Little Wicked' in the video below, and in the Spotify widget below that. Now, isn't that track just deliciously dark?
And, of course, you can currently grab it and her other single releases on all major digital music sites, and learn more about the singer on her website.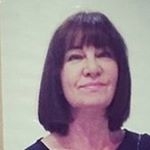 Latest posts by Michelle Topham
(see all)