American singer songwriter Valerie Broussard's career has exploded in the last few years when it comes to her music being licensed for play on hit TV shows.
Shows like last night's incredibly sad The Resident, Season 5, Episode 3, "The Long and Winding Road". A show that aired on October 5th, 2021, and which featured Valerie Broussard's 'Iris'.
That song was played in the devastating scene as Nic is being taken for her organ donation surgery, and we see flashbacks of recent events at the hospital.
Valerie Broussard's 'Iris' is the singer's cover of the Goo Goo Dolls song, which was first released in 1988 on the soundtrack of the movie City of Angels.
That track went on to become a mega hit for the alternative rock band, gained the #1 spot in a slew of countries, crossed over into all kinds of music genres with its play on radio stations and ultimately became the band's signature song.
With her version, Broussard has turned a slow rock song with a powerful drum beat into a slow, atmospheric pop ballad that is quite beautiful.
Broussard's 'Iris' was released in June this year, and also came with an official music video featuring the singer sitting on a film set backed by a view of space. (Yeah, a bit too literal and cheesy for the lyrics of this gorgeous song, but there ya go).
Listen to Valerie Broussard's 'Iris' as heard on last night's The Resident in that music video below. You can also hear the song on Spotify down there too.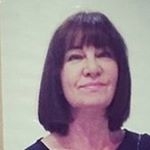 Latest posts by Michelle Topham
(see all)