Australian electro-pop band Van She's 'Kelly' was featured on the latest episode of Mr. Robot this week — Mr. Robot, Season 4, Episode 3, "403 Forbidden" (aired 20th October, 2019).
The track was played as we see Elliot confiding in Olivia about his morphine addiction and his issues of self-loathing.
Van She's 'Kelly' is from the Aussie band's self-titled debut EP, which was released in 2005. The track was then remixed and reappeared on their debut studio album V three years later.
While the bulk of that album was written in Australia, it was recorded and produced in the UK by British producer Jim Abbiss.
When released, the album charted at the number 10 spot on the Australian album chart.
Who is Van She?
Van She was founded in Sydney, Australia in 2003 by lead vocalist and bassist Matt Van Schie, drummer Tomek Archer, guitarist Michael Di Francesco and guitarist and vocalist Nicholas Routledge.
The band is known for their 1980s-inspired music that relies heavily on synthesizers.
Nowadays though, Van She works more on remixing other people's music than on releasing their own original songs.
Listen to Van She's 'Kelly' from Mr. Robot in the band's music video and in the Spotify widget below. You can also hear their album V in full there too.
The critically-acclaimed Mr. Robot is currently in its fifth and final season.
Related music:  Listen to Fiona Apple's 'Criminal' as featured on Mr. Robot — still amazing 20 years after its release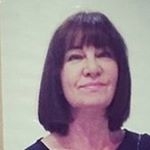 Latest posts by Michelle Topham
(see all)