What has become one of Grey's Anatomy's worst seasons is slowly limping to a close (thank God!), with several main characters leaving the show, and a storyline that has become dreary due to its obsession with COVID.
That being said, the show does continue to feature stellar contemporary music on its soundtrack, including Vance Joy's 'Missing Piece', which showed up on Grey's Anatomy last night — Grey's Anatomy, Season 17, Episode 15, "Tradition".
That track was played during the montage of Jackson moments.
Vance Joy's 'Missing Piece' is a new non-album single from the Australian singer songwriter's.
The song was released this month along with an official music video that features Joy, making sandwiches, then kissing his wife goodbye and heading out with his guitar.
As the video continues, his wife realizes he has left his sandwiches behind, so she grabs them and runs miles and miles after the car until, when it finally stops, she is able to give Joy his sandwiches. The pair then eat them together.
Now that is definitely love.
The song itself is an ode to love, and Vance telling the woman he loves he only feels complete when he is with her.
Listen to Vance Joy's 'Missing Piece' from last night's Grey's Anatomy on that video, and on his just-released single on Spotify.
Season 17 of Grey's Anatomy has two more episodes to go before it ends, but long-time fans will be thrilled as the ABC medical drama has already been renewed for an 18th season.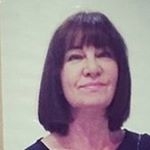 Latest posts by Michelle Topham
(see all)