Listen to Vancouver Sleep Clinic's 'Unworthy' from Shadowhunters
Advertising
Australian singer songwriter Vancouver Sleep Clinic's 'Unworthy' was featured on Shadowhunters: The Mortal Instruments this week — Season 2, Episode 19, "Hail and Farewell". The song was played as Jace takes off his shirt and Clary looks for a clear space on his body to place a tracking rune.
'Unworthy' is the second song from Vancouver Sleep Clinic's debut album Revival to be featured in a TV series in as many weeks, as 'Someone To Stay' showed up on a Suits episode at the end of July.
The two songs will probably not be the last to see TV show soundtracks either as Revival has nine other tracks, and they are all equally as ethereal and beautiful.
Vancouver Sleep Clinic, aka 21-year-old Tim Bettinson, is currently based in Los Angeles where he has been working with producer Al Shux on his music.
Shux produced Revival over a two-year period. Work that culminated in something quite beautiful.
Advertising
Related: Vancouver Sleep Clinic's 'Killing Me To Love You' is lovely
Watch the animated video for 'Unworthy' below just to see a little bit of what they have achieved.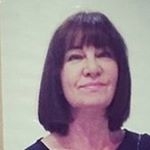 Latest posts by Michelle Topham
(see all)