The cool track 'Just a Little Kiss' from Vanessa Paradis & Sean Ono Lennon was one of the many songs played on the soundtrack of the new Spanish Netflix film Love at First Kiss this month.
The sweet song was the one playing as Javier arrives at the book launch party.
Vanessa Paradis & Sean Lennon's 'Just a Little Kiss' was released by the French singer and actress in collaboration with the American/British songwriter and musician for the soundtrack of the animated film A Monster in Paris in 2011.
Alongside Matthieu Chedid and Patrice Renson, Ono Lennon wrote the music for the film and, with Vaness Paradis, was also one of the lead voice actors in the movie.
Paradis and Lennon also provided the vocals for several other songs on its soundtrack.
Love at First Kiss stars Álvaro Cervantes and Silvia Alonso, and is currently streaming on Netflix worldwide.
They describe the film's plot like this:
Javier can see the future… and he finally knows who the love of his life is.

There's just one problem: It's his best friend's girlfriend.
Listen to Vanessa Paradis & Sean Lennon's 'Just a Little Kiss' as heard on Love at First Kiss in the video, and on the Spotify player.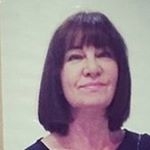 Latest posts by Michelle Topham
(see all)