Spanish singer Vega Almohalla's 'En el Aire' was featured on the hit Netflix drama Élite this week — Élite, Season 3, Episode 2, "Samuel y Guzmán" and Episode 3, "Cayetana y Valerio".
It was played in both episodes at the end of the show as we see Rebeca and Samuel sitting together kissing.
The track was released by Almohalla at the beginning of the year and is actually the third song she has had featured on Élite .
The first two songs the show's music supervisor used were 'Te Miro' and 'Paris'. Both were collaborations Almohalla did with hip hop urban pop duo Zazo & Gxurmet.
Vega Almohalla made her music debut in 2018 with the aforementioned Zazo & Gxurmet, all of whom were signed with the Spanish indie label Mushroom Pillow soon after.
This year, however, she has gone out on her own with her first solo debut 'En el Aire'.
To say that song was immediately featured on Élite says a lot about the Spanish singer's talent and her songs.
Vega Almohalla's 'En el Aire' also came with a music video featuring the singer wearing various bright red outfits, while standing on the top of a hill in the middle of a desert.
Accompanied by dancers wearing black, Almohalla dances and sings 'En el Aire' because, yes, as pretty as the song is, the lyrics are not much more than that.
Listen to Vega Almohalla's 'En el Aire' as featured on Élite in that music video. You can also hear it in the Spotify player below that.
Related reading: Broken Twin's 'In Dreams' was just one of the superb songs featured on the third season of the Spanish drama series Élite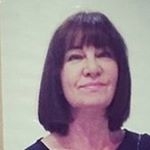 Latest posts by Michelle Topham
(see all)