The new Hallmark drama series The Way Home has been doing well with both critics and audiences alike since its first episode premiered in mid-January.
In particular because of its family-friendly viewing, interesting cast and cool mystery.
Fans also seem to be enjoying the music featured on The Way Home.
Songs that include Vengaboys' 'We Like to Party!', which was played on The Way Home, Season 1, Episode 5, "Don't Dream It's Over" last night during scenes in the present day as Kat is at the dance as the girls' chaperone.
Eurodance group Vengaboys' 'We Like to Party!' came out in early 1998, and has since become one of their most popular hits.
The disco song charted high in the U.S. at the time, making it to #26 on the Billboard Hot 100 chart and charting high on four other American charts, as well as hitting #1 on charts in Canada and Belgium, and in the Top 10 in 12 other countries including the United Kingdom.
It went on to spawn a massive number of remixes, and was certified Gold in New Zealand and Platinum in four other countries.
The music video for Vengaboys' 'We Like to Party!' features the group traveling to various Spanish locations in an old bus.
Listen to Vengaboys' 'We Like to Party!' as heard on The Way Home last night in that video, and on the group's The Party Album!.
You can watch the first season of The Way Home on the Hallmark Channel.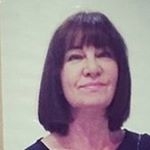 Latest posts by Michelle Topham
(see all)