Veruca Salt's 'Seether' showed up on the latest episode of the AMC drama Halt and Catch Fire this week — Season 4, Episode 9, "Search".  The song was played when Haley was listening to music in the car.
And I'll bet 'Seether' is a song you have heard a million times, but had absolutely no idea which band performed it. I know I always seem to forget about Veruca Salt.
Which is a pity, as the woman-led alternative rock band has been together since 1992 and hasput out some quite iconic songs ('Seether', 'Shutterbug' and 'Volcano Girls') over the years.
'Seether', of course, is from Veruca Salt's debut album American Thighs released in 1994, and is a song that is also iconic because the South African band Seether (who used to be known as Saron Gas) re-named themselves after it when they moved to the U.S.
Listen to Veruca Salt's 'Seether' in the band's official music video below.
The band itself is still going strong more than 25 years after it was founded. The original line up is also back together after drummer Jim Shapiro, guitarist and vocalist Nina Gordon and bassist Steve Lack all left in the late 1990s, but rejoined Louise Post in 2013 to reform the original band.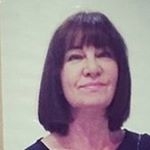 Latest posts by Michelle Topham
(see all)