American singer and rapper Vic Mensa's 'U Mad' feat. Kanye West was played on the first episode of the new Power spin-off Power Book IV: Force last night — Power Book IV: Force, Season 1, Episode 1, "A Short Fuse and a Long Memory".
The song played as we see Chicago, where main character Tommy Egan has just moved to, spread out before us.
Vic Mensa's 'U Mad' feat. Kanye West was released as a single in 2015 via Roc Nation Records.
The track came out not long after West himself released a track called 'Wolves', which featured both Mensa and megastar Sia.
A few days later, an announcement was made by Roc Nation saying Vic Mensa had signed with the label. Roc Nation, of course, is owned by fellow rapper Jay-Z.
In the six years-plus since being signed to the label, Vic Mensa has released a debut studio album, five EPs, a slew of singles, and a collab album with 93Punx (ie: Mensa, Travis Barker of Blink-182, H.R. of Bad Brains, and Joel Madden of Good Charlotte).
Listen to Vic Mensa's 'U Mad' feat. Kanye West from last night's Power Book IV: Force on the Spotify and Deezer players below, and in the song's official music video.
As for Mensa himself, his ability to release new music may soon be stymied as he was arrested in late January at Washington Dulles Airport for bringing a variety of drugs, including mushrooms, LSD and capsules into the country from Ghana.
Mensa has been charged with felony narcotics possession.
Of course, innocent until proven guilty and, with the drugs reportedly being discovered concealed in Mensa's suitcase, they could have been placed there by someone else.
But, if Mensa did attempt to bring them into the United States, all I can say is "Duuuuuude".
Hell, I couldn't care less what drugs you use or don't use, as it's none of my business. But, if you did try to fly into the country with them, you might want to work on your common sense as that's just dumb.
Power Book IV: Force, by the way, is currently airing every Sunday on Starz.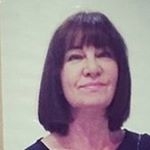 Latest posts by Michelle Topham
(see all)