If, like me, you are not particularly knowledgeable about classical music, you heard that gorgeous piece of music at the beginning of the fifth season of Money Heist, but had no idea what it was or who performed it.
Even though, with it being such a popular piece, you had probably heard it many times before.
The beautiful piece is Vienna Mozart Orchestra's 'Lacrimosa', and was the music playing at the beginning of the episode as Alicia Sierra heads into the Professor's hideout — Money Heist, Season 5, Episode 1, "El final del camino" (aka The End of the Road).
It is part of Mozart's Requiem Mass in D minor, and was composed in Vienna in 1791.
It is also an interesting work, as it explores man's fear of death only a year before Mozart himself died at the age of just 35 years old.
While quite depressing when you know the nature of its composition, and how it is said Mozart believed right up to his death that he was being poisoned and so probably knew death was close by, the music is still stunningly beautiful and quite touching.
Vienna Mozart Orchestra's performance of 'Lacrimosa' was released by the Austrian orchestra in 2020.
It is just one of the many Mozart pieces the orchestra performs and, yes, they primarily play works by the man who is still to this day one of Austria's most famous composers.
The orchestra is even known for its summer concerts that are played in the style from Mozart's time, and in which every member performs in historical costumes complete with powdered wigs.
And, by the way, I live in Vienna and have experienced one of their concerts and, yes, they are quite fabulous.
Listen to Vienna Mozart Orchestra's 'Lacrimosa' from Money Heist in the video below, and on Spotify. Learn more about the orchestra at their official website.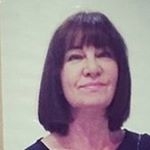 Latest posts by Michelle Topham
(see all)