Irish indie folk band Villagers' 'Dawning on Me' was one of the tracks playing on the soundtrack of New Amsterdam last night  — New Amsterdam, Season 4, Episode 3, "Same As It Ever Was".
An episode that was all about Veronica Fuentes and Iggy — one thoroughly opinionated and obnoxious so far, and the other currently failing as a teacher.
Villagers' 'Dawning on Me' was released in 2016 on the band's third studio album Darling Arithmetic via the Other Voices record label.
The stunning song is a lovely guitar-laden ballad, with a gorgeous melody, beautiful harmonies, and one of a slew of similarly stunning songs on the Mercury Prize-nominated band's hit album.
Darling Arithmetic went on to hit the top spot on the album chart in Ireland, and was awarded an Ivor Novello Award for Best Album.
Interestingly, the album was written, recorded, produced and mixed by lead vocalist Conor O'Brien in his own home, with O'Brien also playing all the instruments.
In other words, this is really a Conor O'Brien album first and foremost, and stunning because of it.
There is also a gorgeous acoustic version of the song O'Brien performed for Relix Mag back in 2015 that you really should watch.
You will find that video at the bottom of this article.
Listen to Villagers' 'Dawning on Me' as heard on New Amsterdam on the band's album Darling Arithmetic down below too. And do listen to the entire album, as it really is beautiful.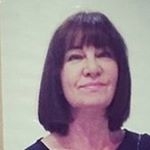 Latest posts by Michelle Topham
(see all)