Listen to Austrian indie pop band Wanda's Donauinselfest 2018 set list
Austrian band Wanda gave a brilliant concert on the Hit Radio ö3 stage at Donauinselfest 2018 in Vienna last night — Friday, June 22nd, 2018.
The indie pop band was, of course, the headlining act for the evening, which is no surprise as they are currently one of the most successful and most popular indie bands Austria has ever had.
If you were not lucky enough to attend Donauinselfest 2018 and see Wanda perform live, I was, and let me tell you they were phenomenal — Marco Wanda's performance of 'Ein letztes Wienerlied' was well worth the trip and even worth having to deal with the massive crowds.
And, yes, it was a looooong show. Coming in at just over 90 minutes by the time they had finished their last encore. This was Wanda's Donauinselfest 2018 set list, which you can now listen to song by song.
Just so you can see exactly what you missed. Enjoy!
Bologna
2. Luzia
3. Auseinandergehen ist schwer
4. Schickt mir die Post
5. Meine beiden Schwestern
6. Cafe Kreisky
7. Stehengelassene Weinflaschen
8. Lascia mi fare
9. Das Ende der Kindheit
10. Ich will Schnaps
11. Ein letztes Wienerlied
12. Schottenring
13. Ich sterbe
Encore
14. Columbo

15. Bussi Baby
16. 1, 2, 3, 4
17. Bologna
Related: Wanda's 'Colombo' music video is cool and the song is catchy, even if it is a little bit "Huh?"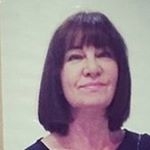 Latest posts by Michelle Topham
(see all)