Wang Chung's 'Everybody Have Fun Tonight' is the "wrong music on the ASPCA commercial"
The American animated sitcom Family Guy is now in its 21st season, which will itself be coming to an end next week.
Don't worry though, Fox has already renewed the series for a 22nd and 23rd season, so the Griffin family isn't leaving us permanently.
Advertising
Meanwhile, the penultimate episode of Season 21 aired last night and, along with the usual silliness, we also heard one of many people's favorite 80s party songs on its soundtrack — Wang Chung's 'Everybody Have Fun Tonight' — which showed up on Family Guy, Season 21, Episode 19, "From Russia with Love".
That track was played during the opening episode as the family is watching TV and the announcer says they are returning to the ASPCA's commercial, which features "the wrong music".
We then hear Wang Chung's 'Everybody Have Fun Tonight' playing as injured and sick dogs shiver sadly on the screen.
The track plays again as Lois is having a panic attack and so is lying in a dark room. Naked.
When was 'Everybody Have Fun Tonight' released?
Wang Chung's 'Everybody Have Fun Tonight was released in late 1986 as the lead single from the band's fourth studio album Mosaic.
Advertising
The song became unexpected popular in the United States, charting at #2 on the Billboard Hot 100, #4 on the Dance Club Songs chart, and at #25 on the Album Rock Tracks chart.
The dance rock track also hit the top spot in Canada.
But, even though the London-based band had two other big singles in the next two years, that sadly didn't stop them from eventually breaking up in 1990.
Seven years later, however, two of the three original members — Nick Feldman and Jack Hues — reformed Wang Chung, and have been recording and performing since.
Listen to Wang Chung's 'Everybody Have Fun Tonight' as heard on this week's Family Guy in the song's original music video, and on Spotify where the song has been streamed more than 37 million times.
The latest episode of Family Guy is now streaming via Fox.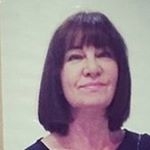 Latest posts by Michelle Topham
(see all)