The American indie rock band The War on Drugs track 'Up All Night' was featured on the latest episode of the hit Showtime series 'Shameless' — Season 8, Episode 12, "Sleepwalking".
'Up All Night' is from the The War on Drugs' latest album A Deeper Understanding. A brilliant album that was critically-acclaimed, made it into the top 20 in a slew of countries around the globe, and was just awarded Best Rock Album last weekend at the 60th Annual Grammy Awards.
'Up All Night' itself has interesting and rich electronic elements in its reverberating synths, a repetitive drum beat that immediately pulls you in, and an extended guitar solo that is one of those things we all love to hear on a late night dance floor, while we clutch our newest beer bottle and sway to the groove.
Unlike much of the band's earlier music, the track also has a lovely 80s rock vibe you don't hear that much anymore.
And, is it just me, or does lead singer Adam Granduciel  sound more like Bob Dylan than himself here?
Listen to The War on Drugs' 'Up All Night' in the video below to see what I mean. The album is definitely worth a buy as well.
Related: The War on Drugs song 'Strangest Thing' builds into a gorgeous intensity of vocals and sound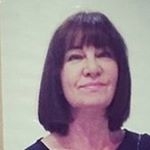 Latest posts by Michelle Topham
(see all)